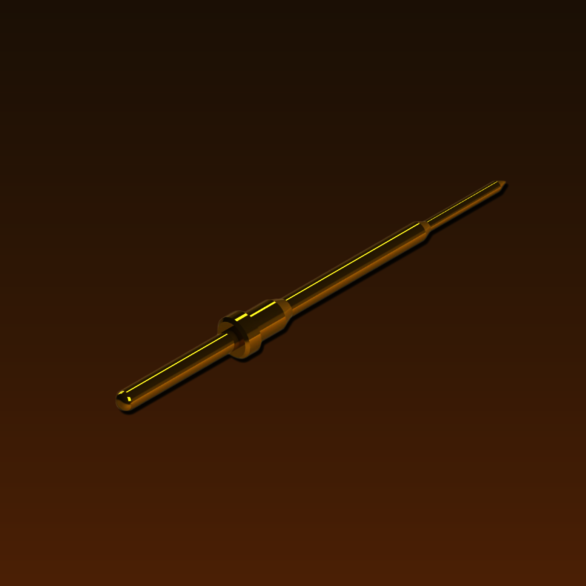 Standard Electrical Contacts
Pin contact with PCB tail
Gold-plated male contacts with PCB tail, manufactured in our swiss plants. These contacts can be used in SUB-D connectors along with rectangular and in circular connectors. The products are off the shelf. Different types of terminations are available for custom design.
Key Facts
Different types of termination are available

Machined contact

Off the shelf
Standard electrical contacts
Our standards contacts do not require any client's drawing. They fall under standard measurement and can be used straight away.
We provide a custom drawing with dimensions.
As all our solid contacts, they are submitted to the highest level of quality controls. Those pin and sockect contacts are easy to assemble on your connectors and resistant to different conditions.
Other Products of this category
Contact us
CONTACT
Get in touch with us!
Request quotation
QUOTATION
Get in touch with us!
Request sample
SAMPLE
Get in touch with us!