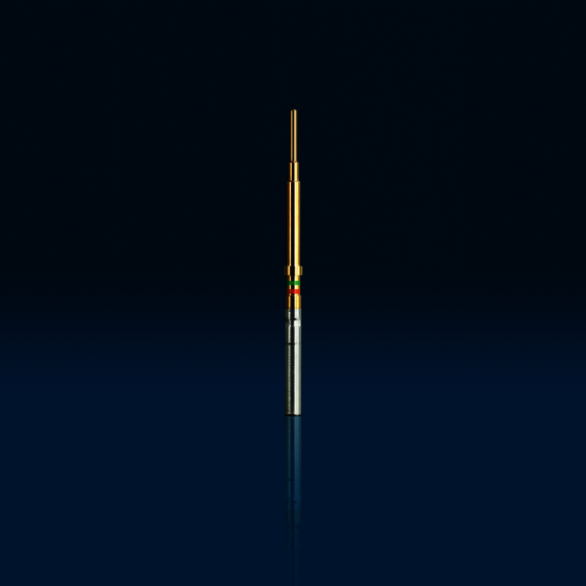 Standard Electrical Contacts
Hooded socket contact with PCB tail
Hooded socket contacts can be assembled on Arinc 600 connectors and on customized connectors.
The back side of the socket goes into PCB and it's fixed by soldering process. These standard electrical contacts are a perfect fit for Military and Civil Aviation applications.
Key Facts
Machined monobloc contact

100% final control on forces

High density usage

Off the shelf
Standard electrical contacts
Our standard pin and socket contacts do not require drawings from clients. We provide customized drawings with dimensions. As with all of our solid contacts, they are also subject to the highest level of quality control in addition to internal testing, and are resistant to various environmental conditions.
Our standard contacts can be adapted for any use. They are produced by our expert in-house technicians and we guarantee a target of zero defaults in accordance with our control quality commitment and procedure. They can be used in a wide range of industries; please refer to the Fields of application section for more information.
Other Products of this category
Contact us
CONTACT
Get in touch with us!
Request quotation
QUOTATION
Get in touch with us!
Request sample
SAMPLE
Get in touch with us!