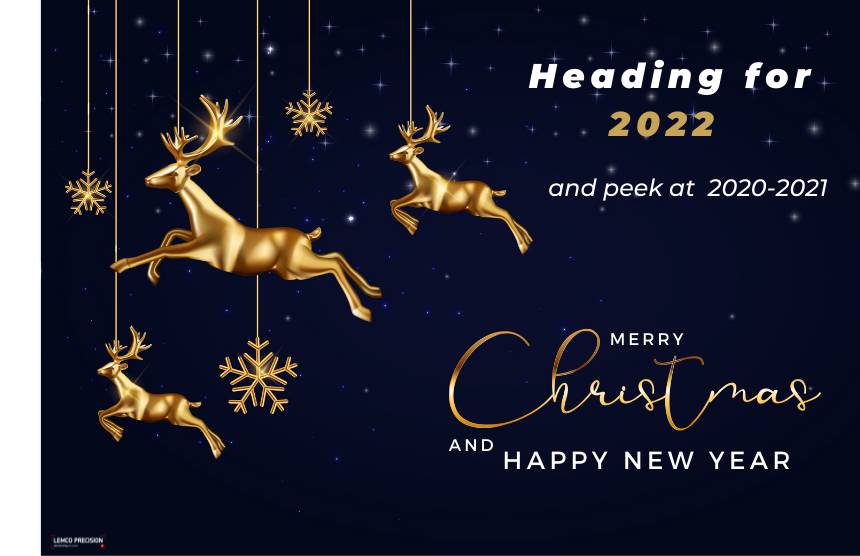 News
Looking forward to 2022 and back
-
2020 - 2021 : A challenging period
The COVID 19 pandemic brought Lemco Precision a moment of calm to reinvent itself, to grow and to prepare our growth. To this end, we have made the following commitments:
Implement sanitary precautions for our staff, customers and suppliers
Retain jobs and recruit new staff
Maintain production (reduced until the end of short-time work in June 2021)
Strengthen our position in small diameter contacts
Invest in Research & Development, particularly in lead-free materials
What is the oucome?
After a period of strong growth in 2019, both in terms of acquiring new clients from different sectors and increasing our turnover, the pandemic created by COVID 19 led to a drop in our activity. This was even more true in the Civil Aviation and Mil Aero sector, which was halted due to health measures. This sanitary crisis thus impacted the connector market and consequently our production of electrical contacts or inner bodies. Nevertheless, we have been able to grow from this experience.
Resilience
Looking to the future, we took advantage of this period to reinvent ourselves, strengthen our assets, enrich our know-how and skills in order to prepare for the resumption of operations and meet the needs of our customers while ensuring that our employees have a sustainable business. To do this, we invested in various areas, including certification programmes.
The continued activity of all our departments allowed us to embrace a serene recovery from September onwards. Today, our production capacities have increased but due to the difficulties in supplying materials due to the pandemic, our production and delivery times may be affected. Our teams will keep you informed in full transparency.
A serene and exciting 2022 horizon
Our main objective is to sustain our growth in order to always meet your specific expectations. For the months to come, this is based on specific commitments:
Develop selective gold plating and SwisscoatTM to enable you to optimise your production costs without altering the quality of manufacture or the performance of your contacts
Continue our ongoing projects for brass and copper products, including lead-free products
Improve the performance of our customer service and our lead times
With this in mind, and thanks to our skilled teams as well as our expertise in co-design and manufacturing of standard and custom electrical contacts, we are committed to offering our customers high quality products and innovative solutions
Should you have any queries, don't hesitate to contact us either by message or at 41 24 482 35 35.