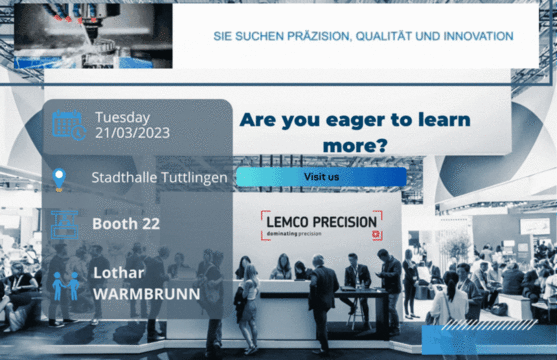 News
39th Swiss Suppliers' Day in connectivity
-
Key location
This year, Swiss Suppliers'Day returns for its 39th edition under the motto of « Meet Swiss'Best » which underlies the possibility for visitors, to encounter the finest Helvetics connectivity producers, including electrical contacts manufacturers such as Lemco Précision. It is the key location as the pool of the best Swiss manufacturers in connectivity spectrum.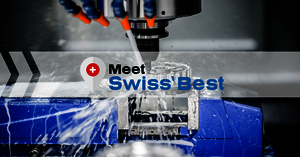 The event will take place in Stadthalle Tuttlingen | Grosser Saal | Am Europaplatz I Königstrasse 39 I 78532 Tuttlingen.
Objectives
With an industry in permanent evolution, the show will drive home some of the key challenges, all connectics players face. It will introduce Swiss suppliers as drivers for high level standard connection production in terms of:
precision
top grade quality and first-rate manufacture
innovation
flexibility and agility
reliability and customer loyalty among other Swiss unique selling propositions.

The marathon day will bring together around 40 top-notch Helvetian companies suppliers along with roughly 10'000 enterprises from the connectics market accross southern Germany.
What will be in store for visitors?
3 benefits stand out beyond being totally free of charge for all visitors:
Opportunity to meet up with Lemco Précision, one of the leader in contacts manufacturing but besides, which provides engineering and co-design support. On top you will get the chance to personally meet with the other finest connectivity stakeholders in various sectors such as:

Precision parts/components, micro/fine mechanics, micro components
Electronics parts, printed circuit boards, coils, cabling
Fine cutting technology (incl. water jet, plasma, laser)
Surface/heat treatment, thin-film/nanotechnology, hardening
Medical technology, medical components, medical electronics
Stamping, pressing, turning, milling parts, bending, pressure and deep-drawing technology
Mechanical components, screws, springs
Tools, tool fixtures, standard parts, materials, etc.

Free lecture from "The new Supply Chain Act - A paradigm shift for purchasing? " by Mr. Matthias Schanz, Political Advisor to the Chief Executive Officer of the Schwarzwald-Baar-Heuberg Chamber Commerce and Industry (IHK)
Chance to get more exposure as a journalist from «Technik und Wissen» will report on the event.
Are you eager to learn more about the latest capability in screw machine parts? One of our Sales Representative will share with you, Lemco Précision unique propositions: Engineering support, co-design expertise, innovative products, miniaturisation, gold plating in-house capabilities, vertical integration, cost-effectiveness and much more !
Should you have any queries, don't hesitate to contact us either by email or at +41 24 482 35 35.
Looking forward to meeting with you!